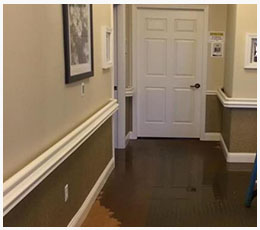 Water

Detection
Flood

Prevention
Now that you have a professionally installed security system installed by a professional Rottweiler Security installer, there are some additional items to consider. One of those items is water detection and flood prevention.

The second you step away from your home anything can happen and when it comes to water damage it usually happens when the home owner or business staff is not in the building. You've taken the first step in smartly protecting your family or business, why not let Rottweiler bridge you over to the next step in security which is water detection and flood prevention.

An under stated fact is that your home is 7x more likely to experience water damage from a broken water pipe or toilet overflow than it is from a burglary. Each year thousands of homes and businesses are damaged and subsequently lives disrupted over a water event that could have been avoided while using the existing security equipment that you already have and modify it with a few more devices to prevent the water damage.

The cost to upgrade your system is relatively inexpensive and usually takes a few hours to setup, install and program. But in return what you receive is knowledge that you have done everything you could to avoid the damages to your home or business that prevents extensive disruption with the repairs associated to water damages.

Faster, responsive and robust monitoring

Rottweiler Security is passionate about fast water damage security notification, areas of compromise are quickly addressed and changed. We just are not like other security providers because Rottweiler continues to provide the fastest monitoring response choice in the Atlanta area.
Water and Flood Security In a Modern World
For over a decade Rottweiler has developed and implemented interactive security solutions for businesses and residential customers. Knowing when something happens, such as water detection and the quick notification when it does are all trademarks of Rottweiler Security. Having usable tools to prevent unnecessary water damage to your home or business and a system that provides quick notification if something occurs is what Rottweiler is known for.
Our security App has simple to use instructions and with either the push of a button or Log-In Internet account access you are provided the detailed information as it is needed. In today's modern times we simply don't do anything like we did a few years ago. Everything has an App and using our security App's you not only can make decisions when you have to but you are also in control.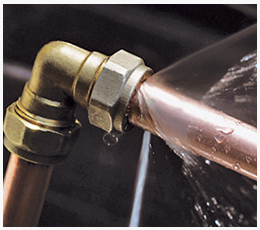 Damages >

Preventable
Rottweiler uses the latest in water detection technology to remove the threat of water damage while notifying you of the status change to your water flow device(s) AND once notified, allows you to control EVERY event as you seem fit.
Smart system, smart security - Rottweiler!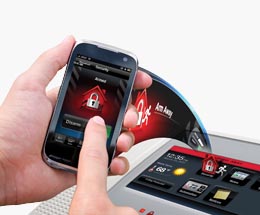 Water Turned
OFF
Taking no additional effort to use, should water be detected by any water sensors incorporated into your residential or commercial security system, the security system automatically turns off the water to the building.

Whether programed through the security alarm panel or using the Rottweiler Security App you control either the turn on / off the water whenever a security system is armed for non-occupancy, and back on upon occupancy. Thus eliminating the risk of water damage when nobody is home. You can also be set the system to turn valves on at per-determined times, such as for automatic lawn or garden irrigation.

Rottweiler's remote App also keeps you connected to the things and those that matter most in your life through mobility smart phone App's. As the leading pioneer in home and business security applications, Rottweiler has been implementing remote access to security alarm systems and devices for over a decade.

Another added benefit with a Rottweiler system is that the App you see on your phone or Online is both easy to use and understandable! Allowing you to use the functionality of a reliable system, operate and make necessary changes when needed.

Unique Water Considerations

No longer will you lack the information or control when it comes to your security system. We can use either an Internet connection or use cellular transmission, it's that simple. No dial tone line necessary and that means no more dial tone bills too! Call us today and let us show you how we can save you money with a much better security solution.

Call 770.529.5678 today. You'll be glad you did and you will see why so many have chosen Rottweiler!
Rottweiler; the way security should have
ALWAYS
been.
Want a FREE demonstration or Quote? Call 770.529.5678 today,
or be our guest and fill out the form below.