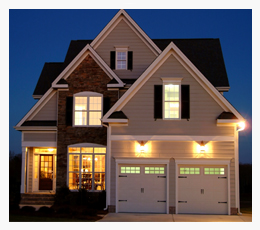 Your

Home Security
Never in the entire history of alarm or security systems has technology offered so much in a home security system. Connecting directly to any Internet provider internet service, Rottweiler Security's easy to use home security systems notify you within seconds of any event.

Since communication is so important, Rottweiler provides you with a log in account that partners with you so that you have control of your security decisions. Change your settings as needed without the overhead of required faxes, email messages or added overhead to change simple phone numbers used in notification.

Faster, responsive and robust monitoring

Rottweiler Security is passionate about fast home security notification, areas of compromise are quickly addressed and changed. We just are not like other security providers because Rottweiler does provide the fastest monitoring response choice in the Atlanta area. We simply will not bargain with your security for a few dollars of savings per month.
A Simple Offer For Better Security Monitoring
We have a simple process for establishing service; one that allows you, the customer, to dictate the exact security coverage needed without wasting time or money. A simple five-minute phone call is all that is needed and you will know all of our coverage options, pricing, availability, and any other details needed to make an informed security decision.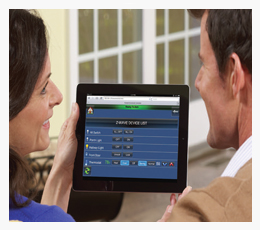 Security >

Updated
Home Security systems have evolved! Unlike the previous generations of security systems, today's modern home security system comes with an app for your smart phone AND a log-in web portal for your access to your personal configuration settings.

Smart home security controls are also embedded into our web-enabled access portal allowing you to control your home security system while you are away.

Arm and disarm while you are away, watch live video or control added devices that have been connected to your system.

Smart system, smart security - Rottweiler!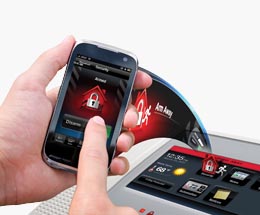 Total
Connection
Rottweiler's remote app keeps you connected to the things and those that matter most in your life. We're more than just security. As the leading pioneer in home security applications, Rottweiler has been implementing remote access to security alarm systems for over a decade.

Another added benefit with a Rottweiler system is that the app you see on your phone or online looks just like the keypad at your home. Being able to operate with one simple glance.

No more lack of information when it comes to your security system. We can use either an internet connection or use cellular transmission, it's that simple. No dial tone line necessary and that means no more dial tone bills too! Call us today and let us show you how we can save you money with a much better security solution.

Call 770.529.5678 today. You'll be glad you did and you will see why so many have chosen Rottweiler!
Rottweiler; the way security should have
ALWAYS
been.
Want a FREE demonstration or Quote? Call 770.529.5678 today,
or be our guest and fill out the form below.