Home Security
Business Security
Security Monitoring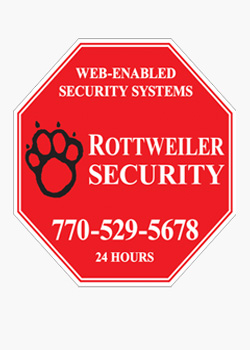 Rottweiler Security - Continued Commitment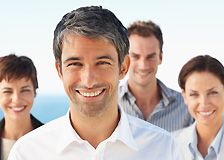 Because you have put your trust in our company, your privacy is very important to us. Rottweiler Systems, Inc. and our affiliates respect your concerns about maintaining confidential strict privacy. Any information, and subsequently all information that you disclose to us is kept in strict confidence.
When you visit our web site we do not capture personally identifiable information. We do not use "cookies" on our web site. Our Internet service provider collects information about the date and time when our web site was accessed, pages visited and if you linked to our web site from another web site, it records the Internet address of the web site from which you linked to our site. This information is collected to measure the number of visitors to our site and the addresses of the web sites from which our visitors come. The Internet service provider does not record any email address or other personally identifiable information of persons who view our web site.
If you provide personally identifiable information to us, we will keep any and all information confidential. We will only release your personally identifiable information if you have given explicit written consent.
Because Rottweiler is a proud member of the
Acworth Business Association
,
Kennesaw Business Association
,
West Cobb Business Association
and
Cobb Chamber of Commerce
, your privacy will be guarded at all times. We have a reputation of delivering quality, proven and reliable products and we have a track record of commitment for the services and products we have sold as well as those that have fallen by the way side by other vendors.
Home Security WITH InSIGHT

with greater control, deeper visual knowledge, safety devices and fast notification in one system.
View both system activity, camera activity, control lights, locks and thermostats all from either a cell or on-line through your computer.
Business Security

On-Line decision tools that provides critical information for business security decisions.
Business managers depend on a working business security solution, Rottweiler delivers. FREE Open / Closed signals, history reports and visual Status updates & more.
Maximize Your Security Purchase
No matter how your life happens or how much you need to know, Rottweiler works tirelessly giving you instant access to what's happening when you're not there. With Rottweiler, you can stay aware of all activity that occurs at your home, not just alarms.
Rottweiler
, the way security should have
ALWAYS
been.